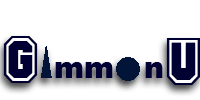 Alert: 53 issues of GammOnLine are now available for members.
Click HERE for info on new book by Kit Woolsey and Tami Jones
Welcome to GammOnLine, your on-line backgammon magazine. There will be a new issue each month. Each issue will have:
Match of the month. The feature article of each issue. A fully annotated match.
Quiz of the month. A set of difficult problems, analyzed by a panel of experts. Readers can send in their own answers, and the highest scoring answer set will win a prize.
An ongoing match between myself and the readers, with the readers' move chosen by a vote of the readers each day.
GammOnLine Bulletin Board. Readers can discuss our favorite game.
GammOnLine Chat Room. Talk to other GammOnLine readers.
Articles by myself and other top backgammon writers.
Letters from the readers, answered by myself and other experts.
And who knows what else. This magazine is for the readers, and I will be welcoming suggestions for improvements. The Web is a great place for displaying new ideas, and the potential is limitless. This magazine is intended as a fun product for everybody, with full reader participation. E-mail me at kwoolsey@fibs.com with any comments or suggestions.
The subscription cost is $36 per year.
Feel free to look through and enjoy the demo issue. This will give you an idea of what will be available to you every month when you subscribe.
Kit Woolsey